Continued working after rehabilitation improved for under-45-year-olds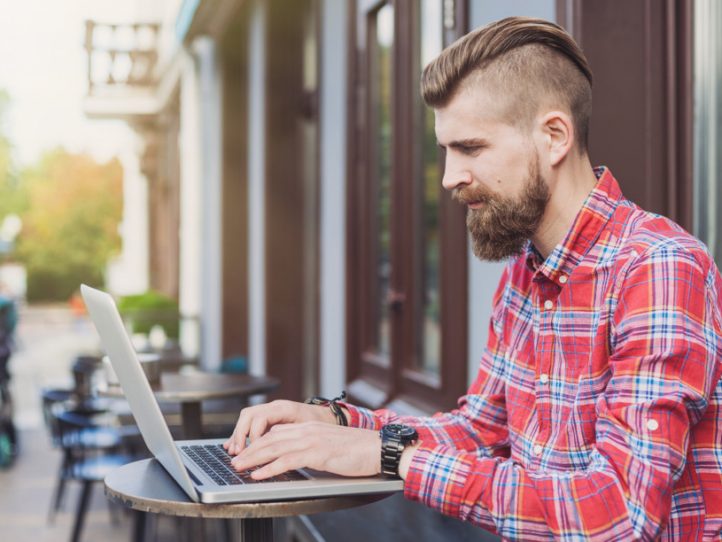 The share of under-45-year-olds returning to work after rehabilitation grew by five percentage points during the three follow-up years. Seven out of ten were in working life three years after their rehabilitation ended, statistics of the Finnish Centre for Pensions shows.
In 2018, seven out of ten under-45-year-olds and more than half of the over-45-year-olds whose rehabilitation ended in 2015 have returned to work either full time or as working retirees. The share of 45-year-olds who continued working grew by five percentage points in the three-year follow-up period.
Several factors contribute to successful rehabilitation.
"Returning to work is easier when you have a job to return to. Selecting the rehabilitees to the rehabilitation programmes has succeeded better than before, the rehabilitation plans have been well targeted, individual. The motivation of the rehabilitee is an important factor. Age also makes a difference, that the situation is addressed as early as possible, already while working," explains Leena Saarnio of the Finnish Centre for Pensions.
The rehabilitation is considered successful when the rehabilitee returns to work, studies or is an unemployed jobseeker (that is, available for the labour market) after rehabilitation.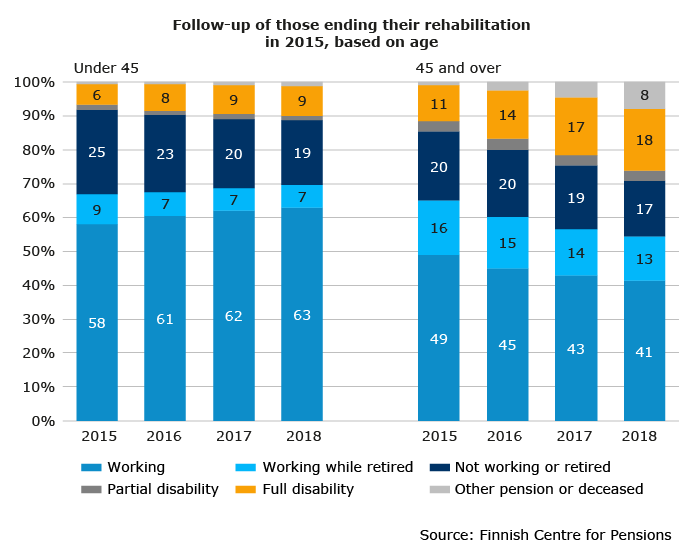 Successful rehabilitation costs 19,500 euros
In 2018, about 8,000 rehabilitation programmes within the earnings-related pension system ended. The rehabilitees numbered 18,400.
On average, a successful rehabilitation cost 19,500 euros. The average disability pension of the rehabilitees would have been 1,550 euros per month in 2018 or 18,600 per year. When comparing the rehabilitation costs and the disability pension expenditure for rehabilitees with each other, the expenditure for rehabilitation corresponds to the expenditure for disability pension for one year.
In 2018, the total expenses for rehabilitation under the earnings-related pension system was 167 million euros. The expenses of rehabilitations that ended in 2018 were 126 million euros or four per cent more than in 2017. The labour market subsidy made up around 90 per cent of the costs.
Rehabilitation within the earnings-related pension system is vocational rehabilitation arranged and paid for by the earnings-related pension insurance companies. Its aim is to prevent disability.
More
Rehabilitation (etk.fi website)
Rehabilitation within the Earnings-related Pension Scheme 2018 (Slideshare)
More information
Leena Saarnio, phone +358 29 411 2120, leena.saarnio(at)etk.fi
Tiina Palotie-Heino, phone +358 29 411 2147, tiina.palotie-heino(at)etk.fi