Research on pension adequacy 
The primary task of pensions is to secure an income in retirement. Under this research programme, we will examine pension levels as well as pension benefits of population groups that are central to the improvement of pensions. 
Retirement often spans years and decades and includes different phases as far as income is concerned. During this research programme period, we will conduct individual-level longitudinal studies of changes in pensioners' income levels and reconduct the questionnaire survey from 2017. 
We will assess livelihood adequacy primarily based on income. We will also review the livelihood of pensioners through consumption and subjective experiences relating to livelihood. 
Under this research programme, we will monitor the Finnish working-age population's knowledge and views of pension adequacy, sustainability and key principles of the pension system. 
---
New study
How do the self-employed insure themselves?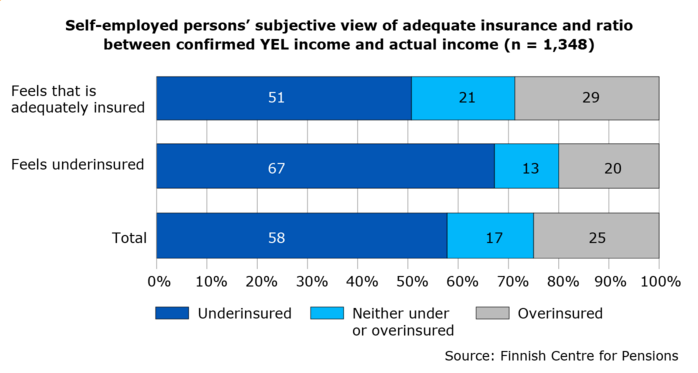 Of the self-employed, 57 per cent feel that they pay adequate pension contributions, while 43 per cent feel they have underinsured themselves. A recent study by the Finnish Centre for Pensions shows that the majority of the self-employed pay low contributions in relation to their income.
Read more: