Disability pensions and work ability
The number of people retiring on disability pension has clearly decreased during the 2000s. Nevertheless, working life still ends prematurely for many due to disability. Work ability is increasingly supported in various ways to make it easier to continue working despite health problems.
Research on disability pensions and how to support work ability produces important information for the development of pension and rehabilitation systems.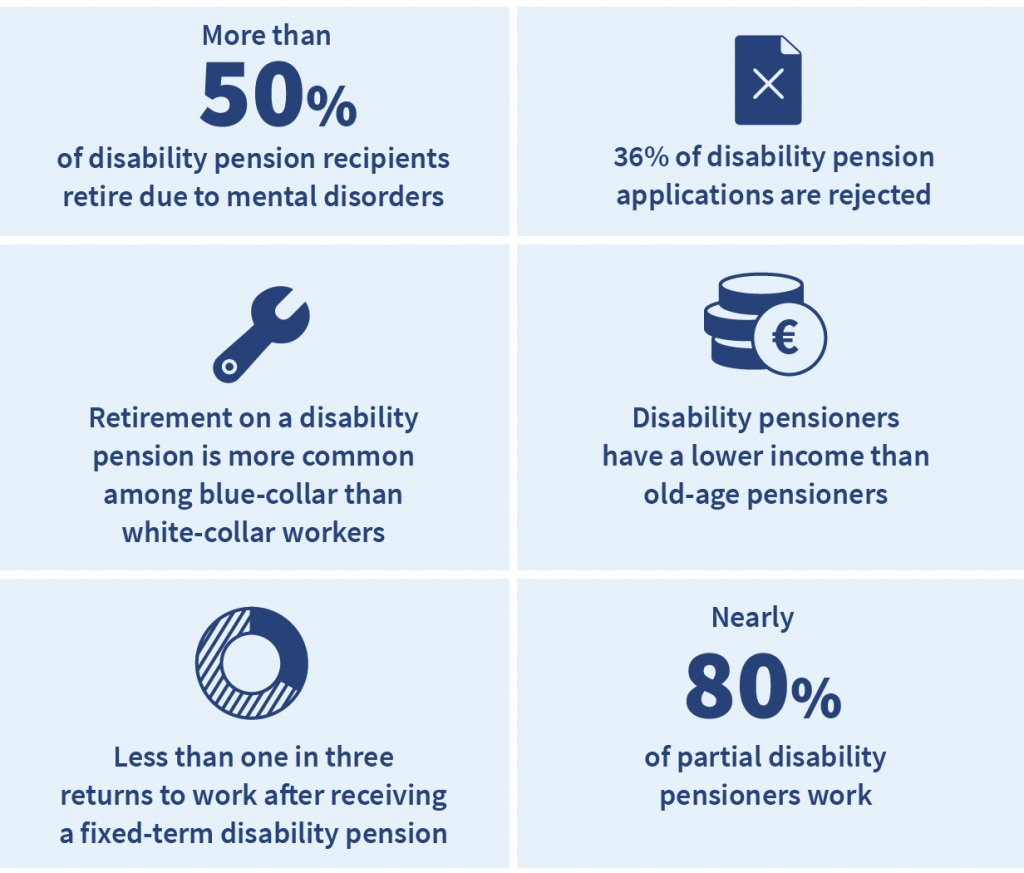 Disability retirement
Around 20,000 persons retire on a disability pension each year. It is important to study disability retirement by population groups to be able to identify factors affecting disability retirement.
Supporting work ability and continuing at work
Supporting continued working through vocational rehabilitation has increased in recent decades. The fixed-term disability pension can allow for a return to work via treatment or rehabilitation, even in cases where disability is prolonged. Partial disability pensions allow for a partial return to work despite difficulties with work ability.