Research on working life and its development
The length and timing of working life and the earnings received during that period in life affect the pension accumulation on an individual level. On a system level, working lives affect the financial sustainability of the pension system. The socio-political aims of extending working lives and raising the employment rate increase the need for research data on the subject. 
Under the research programme, we will do research on stages of and changes to working life that are significant from the point of view of pensions, and on the length of working life and income and related changes per population groups. A central subarea of our research is the labour market participation of the oldest working-age population. In addition, we focus on the early and mid-stages of working life and changes to and interruptions in working life. An increasing number of persons work in retirement. Under this research programme, we will therefore examine how common it is for people in Finland to work while drawing a pension and the underlying reasons for doing so. 
---
New studies
Pension reforms and social investment policies help extending working lives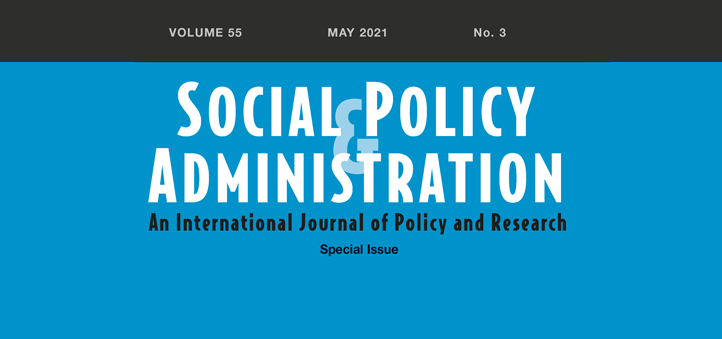 Recent pension system reforms aimed at postponing retirement and lengthening working lives seem to work as hoped. Besides pension system incentives, however, social policies throughout the life course and social investment-type of policies matter for increasing effective retirement age and the employment rate of older workers. The macro-comparative study of 15 OECD countries from 1992–2010 was recently published in Social Policy & Administration.
More on other sites:
---
Young people's careers and pensions well underway before the pandemic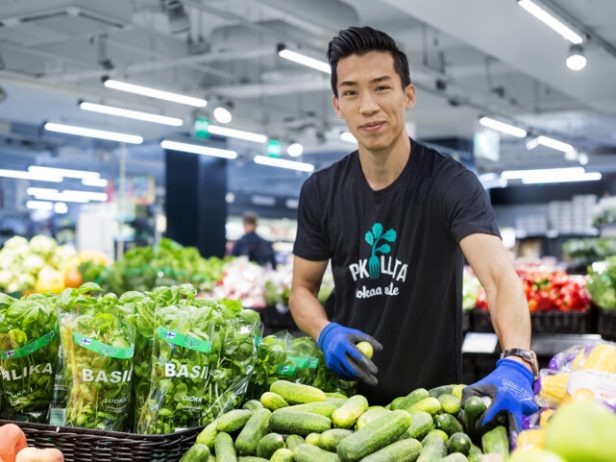 Most young people in Finland are in gainful employment at some point between ages 18 and 22. At the same time, they are building the beginnings of their future pension. One in ten young people in this age group have accrued a pension of almost 120 euros, according to a new study out by the Finnish Centre for Pensions.
Read more:
---
Educational background shows in effective retirement age
People with a lower education retire at an earlier age than those with a higher education. That said, the gaps between educational levels have slightly narrowed in recent years.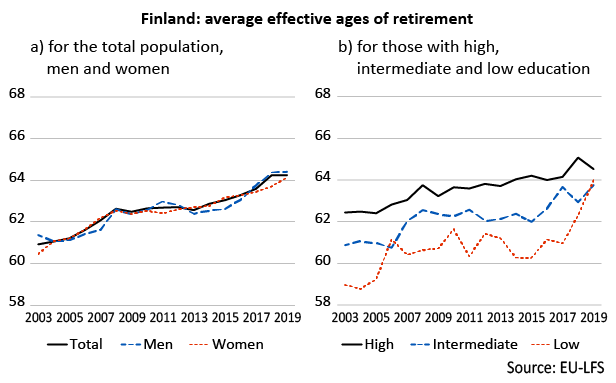 Senior Researcher Aart-Jan Riekhoff presents the main points of his recent research in a blog that is in English.
Read more:
---
Industrial workers' careers more stable than alleged
Globalisation and technological advancements are often claimed to weaken the careers of industrial workers. No grounds for this claim is found in a research article published in December 2020. Instead, research shows that career length varies greatly depending on the worker's educational level and gender. The study examines workers within the forest, metal and chemical industries in Finland during the period 1988–2015. The article was published in the Nordic Journal of Working Life Studies.
More on other sites: