Corporate Social Responsibility
At the Finnish Centre for Pensions, we work for functioning earnings-related pensions. On an organisational level, our operations are based on statutory tasks, which places a number of requirements on our corporate social responsibility (CSR).
As the employer, we take responsibility for the wellbeing of our personnel. We also ensure that, as a workplace, we move in a direction marked by the strategy and values of the Finnish Centre for Pensions.
CSR means taking care of the world around us, as well. We strive to minimize the environmental and climate impacts of our operations.
In our CSR principles, we also adhere to the United Nations' Sustainable Development Goals.
For functioning earnings-related pensions
We carry out statutory tasks. The key element of our work is to ensure functional and sustainable pensions.
We produce high-quality and widely utilised expertise for assessing and developing pensions. We offer our expert knowledge to various target groups in an understandable and accessible way. We produce data to support decision-making, legislation and social debate.
We assess the development of earnings-related pension financing, assets and liabilities systematically and in the long term.
We ensure that our operations are cost-effective.
We promote the efficiency and customer orientation of the joint IT systems and processes in the earnings-related pension field, as well as the mutual cooperation between the actors in the earnings-related pension field.
We ensure that the data exchange between the earnings-related pension field and the authorities
supports the development of the services and processes of the earnings-related pension field and other social security implementers, and
makes it easier for citizens to use the services.
It is important to us that our services meet the needs of our customers. To ensure this, we
measure customer satisfaction on a regular basis, and
develop our services based on received feedback.
We also include our customers in the development of our operations.
We are reliable, open and transparent
In our operations, we apply the Act on the Openness of Government Activities to the extent that we exercise public authority.
We ensure that the websites we produce include extensive and comprehensible data, statistics and research. We publish the statements we issue.
In our research, we adhere to ethical guidelines. In the statistics we produce, we are committed to the principles of the official statistics of Finland, and in our actuarial services, we adhere to the ethical principles and actuarial standards of the Actuarial Society of Finland.
We offer citizens basic information on pensions and how it accrues to support the choices and decisions citizens make relating to their own lives. We remind citizens of the pension record and how important it is to know what information it includes. We also highlight current news and changes in earnings-related pensions.
We promote directing citizens to earnings-related pension services via other public administration channels, as well.
Issues discussed by the Management Group are open to the personnel. We actively develop workplace communication. Each year we reward our experts who have been successful in this area.
We ensure workplace safety and good corporate governance
We carefully map the risks that threaten our operations. Risk management is part of our profit planning as well as strategic and operative governance. It is part of our daily decision-making, monitoring of our operations and internal supervision.
We ensure that our operations are managed as smoothly as possibly with a contingency plan. In addition, we cooperate with other earnings-related pension actors in Finland, the National Emergency Supply Agency and the Ministry of Social Affairs and Health.
When carrying out our tasks, we handle the personal data of persons insured for earnings-related pensions, pension recipients, other customers, interest groups and our personnel. We are the registrar of several personal registers. In our operations, we respect the protection of private life and other basic rights of the registered persons.
When handling personal data, we follow the law as well as diligence and good data protection practices. Our personnel is under obligation to adhere to the related principles and instructions in all their work. Personnel processing data are subject to statutory secrecy and have signed a pledge of secrecy.
We publish a data balance sheet (in Finnish and Swedish) each year.
Our aim is to secure the continuity of all services we are responsible for and to protect confidential data under all conditions.
Our data security policy steers the implementation of good data protection practices, secures the functioning of the cybersecurity environment, risk management and prevention of damage and abuse.
Each employee at the Finnish Centre for Pensions holds an important role in upholding data security. Data security consists of safe routines and diligence. We ensure data security by acting professionally and creditably.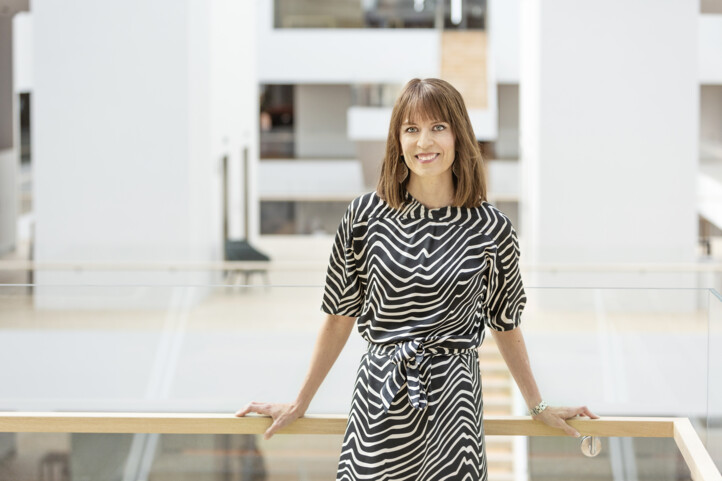 We appreciate our personnel and work according to the values determined in our strategy
A skilled and healthy personnel is at the core of our operations.We make sure that measures agreed on jointly between management and personnel are implemented. Our appreciation for our personnel and our values – reliable, courageous and team player – are reflected in the work of each of us.
We promote and support our employees' work ability and ability to function in all stages of their career. To promote wellbeing at work, we pay attention to
professional competence,
employees' resources of strength and health,
the working environment, and
work community development, such as workplace climate and leadership.
Building wellbeing at work is a joint effort of the entire work community. Our human resources professionals, our occupational health and safety co-operation representatives and our occupational health care support and create the frameworks for our development of wellbeing at work.
In the autumn of 2022, we were named Most Inspiring Workplace in 2022 based on a personnel survey conducted by Eezy Flow. The survey measures dedication, commitment, leadership and the organisation's performance using the PeoplePower® framework developed by Eezy Flow.
According to the 2022 personnel survey, we are excellent at supporting wellbeing at work and, as a rule, our personnel finds the workload to be suitable.
In our equality plan, we assess the current state of equal treatment and present measures with which we can maintain and develop equal treatment at the Finnish Centre for Pensions. For example
When recruiting, the criteria we use are the person's qualifications and suitability for the job. Under the equality plan, if the applicants are equally well-matched, we select the person who represents the minority gender in the team in question.
We analyse equal pay in our annual cooperation negotiations.
We do not ask for age, gender or nationality on our job application form.
We regularly survey our personnel's view on equality at the workplace. We also examine the current state of equality via our annual personnel report.
Our frontline managers are to ensure that nobody is discriminated based on national origin, nationality, language, religion, conviction, opinion, state of health, sexual orientation, age or other personal reasons.
Themes for workplace and skills development to support the work of experts

Expertise
We ensure that our personnel has the required skills and conditions to work as experts. We constantly update our interactive and communications skills. We extend our understanding of the operations of pension insurers and other interest groups and of the services needed.

Smooth working practices
As part of our expert work, we continuously develop our skills in digital and hybrid work, flexible working practices, information management, data protection and data security. We coach teams to cooperate and recognize joint responsibility. We support internal mobility.

Leadership and wellbeing at work
We develop our readiness for mentoring leadership and performance management. We promote wellbeing at work and encourage our personnel to actively maintain and improve their own wellbeing and health.
We strive to minimize the environmental and climate impacts of our operations
At the beginning of 2021, we moved from a large, multi-storey building to a considerably smaller office. The property has been granted the BREEAM environmental standard "Very Good". BREEAM supports, among other things, the following goals relating to ESG (Environmental, Social, Governance) themes: net zero carbon, whole life performance and biodiversity.
Kalasatama Kampus is designed as an energy-efficient smart house: all waste is recycled and the carbon footprint of waste management is compensated. We have versatile recycling facilities and recycling instructions in our office. Each floor has its own sealed security containers and recycling bins for waste paper, biowaste, plastics, cardboard, glass and metal. We do not use disposable tableware in our kitchen areas.
We aim to reduce printing, energy consumption and the use of office supplies by focusing on online systems and developing new ways of working and new digital solutions.
Together with our Office Team, which is made up of members of our personnel, we continuously develop our premises.
Whenever possible, we take environment and responsibility issues into account in our material acquisitions.
Through our hybrid working strategy, we contribute to reduced traffic. The commuting benefit (ePassi) we offer to our personnel promotes the use of public transport in the commuting to and from work.
We also support commuting by, for example, bicycle by offering social facilities for bikers. There are parking spaces for bikes both outside and in the basement of the office building. Paid parking in the garage includes charging points for electric cars.
Our Environmental Team, which consists of members of our personnel, aims to create and maintain an environmental programme which rests on instructions and recommendations of distinguished environmental actors.
A key part of our work is to encourage our personnel to pay attention to environmental issues and to act in an environmentally sustainable way in small and easily implementable everyday choices.
From time to time we arrange events, follow trends in environmental issues and share environmental information and tips to reduce, among other things, electricity consumption.