Administration and Organisation
The Ministry of Social Affairs and Health appoints our top administrative body, i.e. the Representatives, as well as the chairperson and vice-chairperson of the Board. The Representatives appoint the other 13 members of the Board.
The earnings-related pension provision is financed by employers and employees together. Therefore, as employer and employee representatives, labour market organisations hold a key role on our Board.
The Board appoints our Managing Director and the other directors, who steer the operations per line under the supervision of the Managing Director.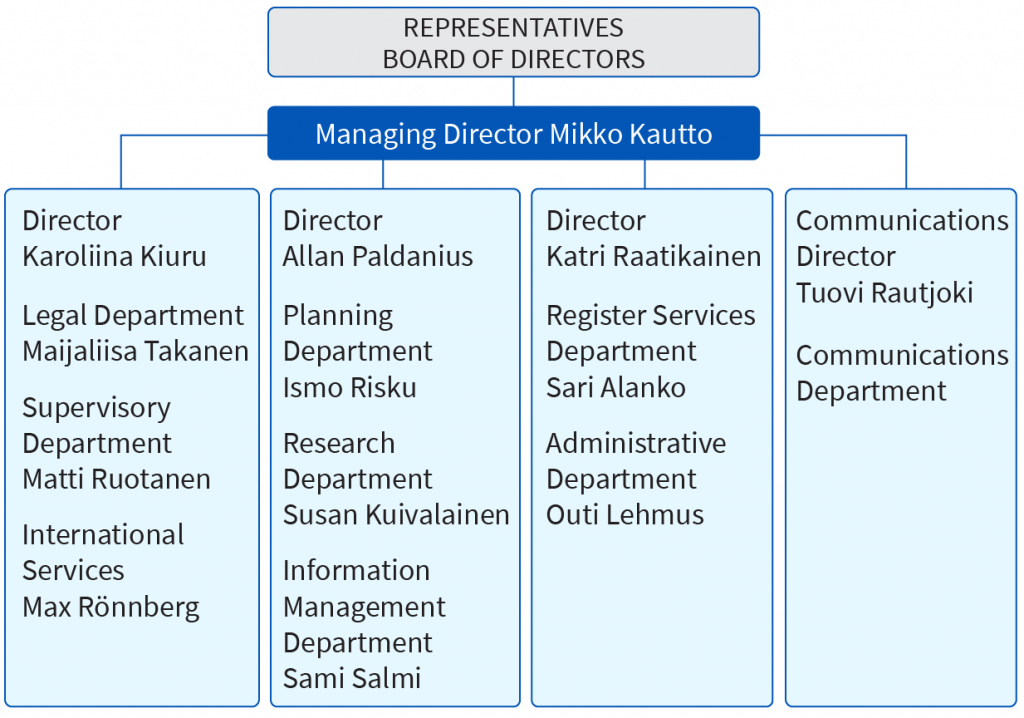 The managing director of the Finnish Centre for pensions is Mikko Kautto. Director Katri Raatikainen (deputy managing director) is in charge of register services and administration. Legal affairs, international pension matters, pension supervision and customer services are the responsibility of director Karoliina Kiuru. Director Allan Paldanius is in charge of research, statistics, planning and information management. Communications director Tuovi Rautjoki is in charge of communications.