Research webinar: New perspectives of old-age poverty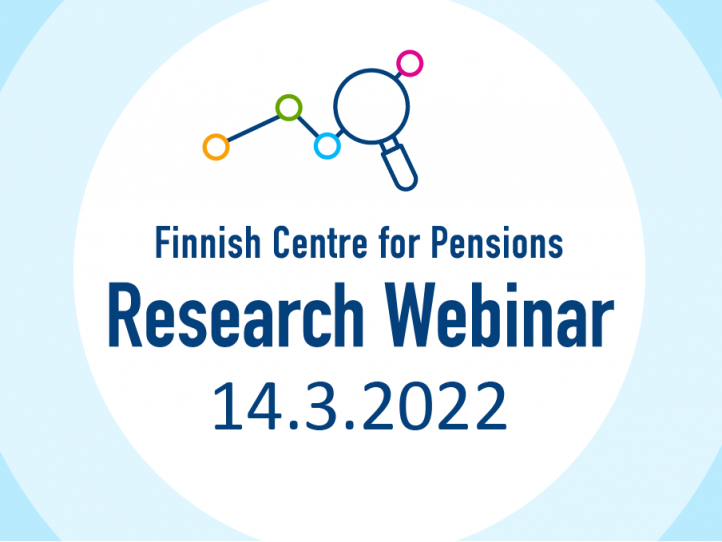 Does poverty in old age develop differently compared to other age groups? Why are women often at a higher risk of poverty than men? Does it matter for perceived income adequacy from which source the income comes from? Join our webinar (Teams) on Monday 14 March to hear more about and to discuss these questions.
We approach old-age poverty in light of recent studies based on survey data from the European Union Statistics on Income and Living Conditions (EU-SILC). Pension expert Wouter De Tavernier (OECD) will present his comment on the subject.
"The comparative studies by the Finnish Centre for Pensions offer new approaches to the analysis of poverty in old age. At the same time, we shed more light on factors that contribute to economic wellbeing in retirement," senior researcher and webinar organiser Kati Kuitto (Finnish Centre for Pensions) explains.
Programme
Monday 14 March 2022 at 14:00-15:15 (local time EET) / 13:00-14:15 CET)
Presentations by researchers at the Finnish Centre for Pensions:
Ilari Ilmakunnas
How do different poverty thresholds affect the picture of poverty trends in the older population?
Kati Ahonen
Does household structure explain gender differences in old-age poverty?
Liisa-Maria Palomäki
Does the source of income affect pensioners' perceptions of income adequacy?
Comments by
Wouter De Tavernier (OECD)
Register for the webinar here.
You will receive a Teams invitation to your e-mail closer to the webinar.
Welcome to join our webinar!