Mental health and work disability in the Nordic countries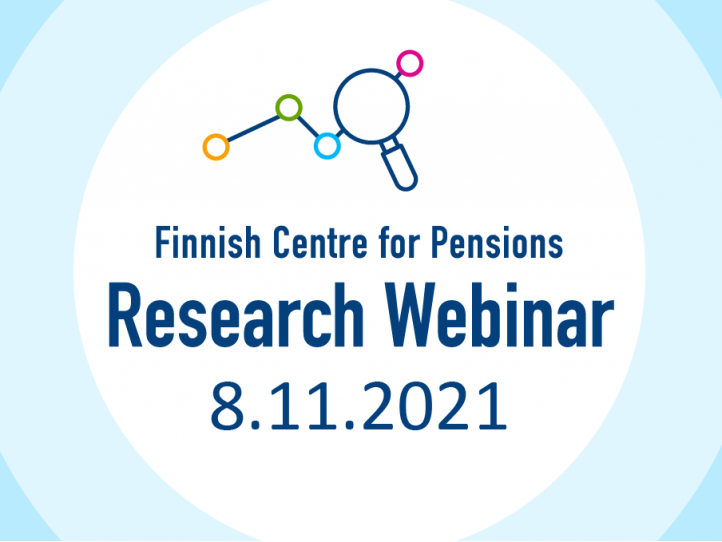 Mental disorders are a major cause of disability among working-age people in Finland and the other Nordic countries. What are the similarities and differences and what can we learn from each other to support mental health and work ability? Join our webinar on Monday 8 November.
This research webinar of the Finnish Centre for Pensions provides an overview of the trends and the underlying reasons in the Nordic countries. Are there significant changes in the mental health of the population in the Nordic countries? How is the development affected by changes in working life and grounds for granting benefits?
Join our webinar on Monday 8 November 2021 at 14:00-15:15 (local time). The webinar is in English.
Programme
Trends in mental health-related work disability: Finnish experiences
Mikko Laaksonen, Senior Researcher, Finnish Centre for Pensions
Long-term sick leave and work disability in Sweden – Trends and challenges with focus on mental disorders
Ulrik Lidwall, Analyst, Swedish Social Insurance Agency
Working conditions, mental health and disability in Denmark: interrelations and developments over time  
Ida E. H. Madsen, Senior Researcher, National Research Centre for the Working Environment
Commentator
Jan Schugk, Chief Medical Officer, Mutual Pension Insurance Company Varma
---
Register for the webinar on Webropol.
You will receive a Teams invitation to your e-mail closer to the event.
---
Webinar series for researchers and policy makers
The research webinars of the Finnish Centre for Pensions are directed at pension researchers, experts and policy makers. At the webinars, we present recent research on the challenges that pension systems face and matters relating to pension development.
Welcome to our open access webinars!