The ABCs of earnings-related pensions in concise booklets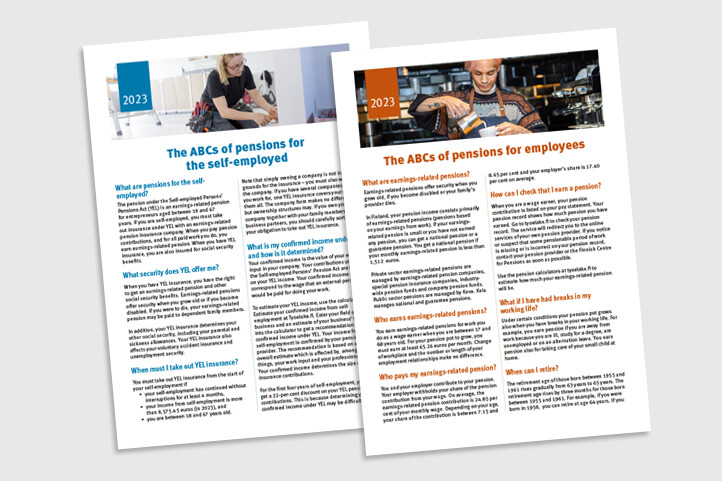 A two-page booklet offering key facts of earnings-related pensions for employees and the self-employed are now available online and printable as pdf files. The figures are in 2023 prices.
The ABCs of pensions for employees and the ABCs of pensions for the self-employed explain how earnings-related pension accrue, what affects the accrual and how pensions are claimed. For more information on pensions, contact your pension provider, the Customer Service of the Finnish Centre for Pensions or read more online at Tyoelake.fi.
Both booklets are available in English, Finnish and Swedish.