Record-high investment returns in 2021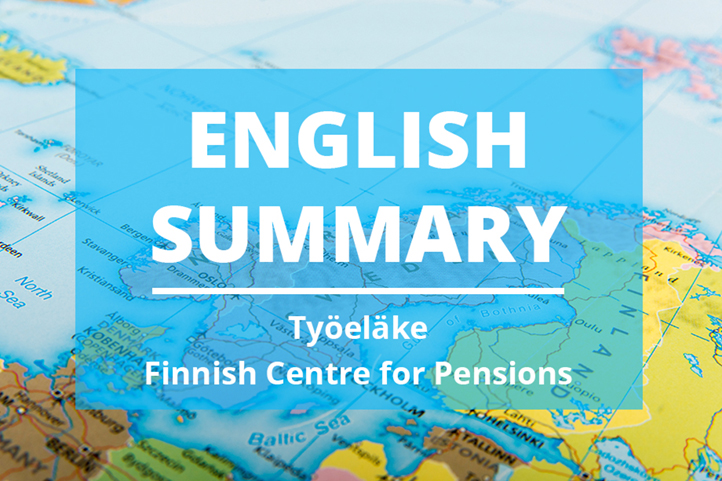 The second corona year proved very favourable for pension investors, with an average nominal return on pension investments of 15.8 per cent and a real return of 11.9 per cent. The total assets rose to 256 billion euros. Good solvency safeguards pensions also in volatile global situations.
Read more about the allocation of Finnish pension investors in the most recent English Summary (Työeläke 2:2022) published on 6 June. The English Summary also presents the results of an international comparison of the effective retirement age in the Nordics and Estonia, and a brief summary of how the online pension record as of now contains more comprehensive information than does the printed pension record. Read also about the Certificate of Merit awarded by ISSA to a web service of the Finnish Centre for Pensions.