Growing Demand for International Services of the Finnish Centre for Pensions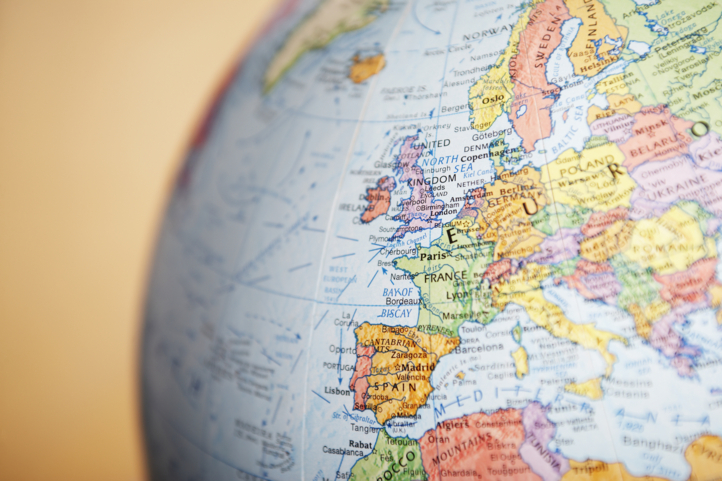 The new department International Services launched its operations at the Finnish Centre for Pensions at the beginning of the year. The department issues decisions on social security for work abroad, handles claims for pensions from abroad, offers pension advice, calculates pensions and offers customer service. Focusing all international services into one department generates more efficient services.
The Finnish Centre for Pensions established its new department for international services in order to be able to better answer to the growing number of Finns working abroad. In recent years, a growing number of Finns have begun working abroad, either full time or part-time. That is why we allocate resources to those services that are in the greatest demand.
The employees working at International Services solve issues relating to work abroad, such as the granting of A1 certificates, handling claims for pensions from abroad and advising customers. They also make pension calculations. In addition, the department helps its workers expand their skills and allows for its' employees to move from one task to another.
"The customers are at the core of everything we do. We try to handle things as flexibly as possible with our customers," says head of department Max Rönnberg.
Some employees or self-employed persons going abroad to work get their A1 certificate within as little as one hour. During the ongoing year, we have improved the application procedure for the A1 certificate. It has become increasingly smooth and our services continually improve.
"Our new department offers us increasing opportunities to make our services more flexible," Rönnberg sums up.
Working abroad increasingly popular
The number of pension claims sent abroad has declined over the years. Instead, the number of applications for A1 certificates for posted workers have grown rapidly over several years. With the certificate, workers or self-employed persons can prove which country's social security is applied to them while they work abroad.
In 2000, around 7,000 claims for pensions from abroad were sent to the Finnish Centre for Pensions. Traditionally, Finns have claimed pensions from Sweden, but in recent years, the share of pension claims from Sweden have declined. A1 certificates for posted workers, on the other hand, were granted to around 9,300 persons.
The Finnish Centre for Pensions issues most A1 certificates not only to workers or self-employed persons posted to Sweden but also those posted to Germany and Spain. It is to be expected that working abroad will continue to increase in popularity. One factor affecting the growing number of applications for an A1 certificate for work abroad is the growing popularity of telecommuting in an increasing number of employment relationships.
"Working abroad has been popular already for several years, but in particular due to the corona pandemic, working abroad has become a new alternative as most companies in Finland encourage their workers to telecommute," says special adviser Marjaana Lundqvist.
In the future, working abroad, submitting claims for an A1 certificate and pension claims from abroad will be increasingly facilitated when the information can be transmitted electronically within the EU via the EESSI system. Of all A1 certificates granted in 2020, a considerable part concerned employees who work in several EU countries. Today, many workers shift country of work and do so-called hybrid work in their home country and the target country. This is likely to become more popular also in the future.
"Thanks to our new department, we are prepared and able to adjust our services according to how application volumes develop", Rönnberg concludes.