Exceptional investment year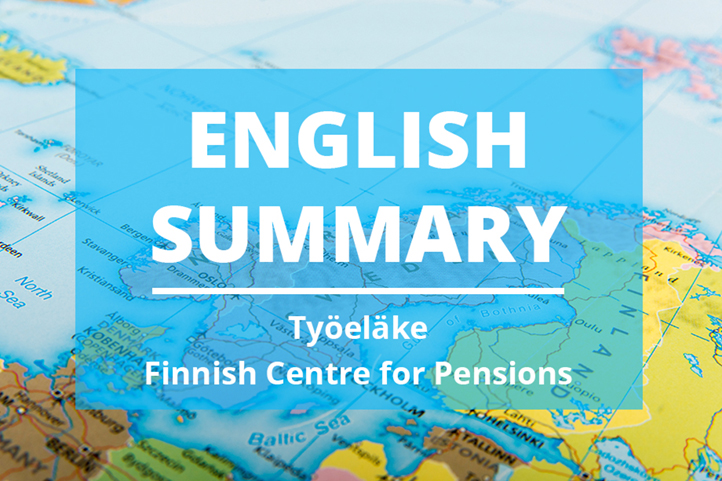 Despite the corona pandemic, Finnish investment assets rose by 4.8 per cent to 223 billion euros. In the review period 1997-2020, the average return of the Finnish pension insurance investors has exceeded the baseline projections.
Read more about the allocation of Finnish pension investments in the English Summary of Työeläkelehti (2:2021), published on 7 June 2021. Other topics include the average total monthly pension of Finns in 2020, how much the young work and how pension accrues for the self-employed, including those who use an invoicing service.
Työeläke is a free-of-charge magazine directed at earnings-related pension experts. It is published four times a year by the Finnish Centre for Pensions.